Create a new SharePoint content database from PowerShell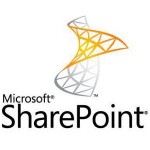 If you still don't have a content database to move site collection, you need to create it. You can do it via SharePoint Central Administration or via PowerShell. Your account must be at least dbcreator role (better db_owner).
New-SPContentDatabase -Name ContentDbName -WebApplication WebApplicationName
For example
New-SPContentDatabase -Name SPDEVContentDBTest -WebApplication "SharePoint10 - 80"
To see a list of Web Applications of you SharePoint, use command:
Get-SPWebApplication
To see a list of Site Collections in your SharePoint Web Applications, use this code:
$url = http://sp10dev
$webapp = "SharePoint10 - 80"
Get-SPWebApplication $webapp | Get-SPSite | select id, url

Yandex.RTB R-A-454402-1
1 Comment »
Thanks for sharing your info. I really appreciate your efforts
and I will be waiting for your further post thanks once again.

Comment by shop online sneakers — February 18, 2018 @ 11:36 am
RSS feed for comments on this post. TrackBack URL
Leave a comment