Delete SharePoint sites recursively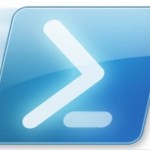 Today I tried to delete a SharePoint site (SPWeb) with child sites inside. I tried to delete it form administrator interface but I got an error. Something was wrong with templates or site structure. So I decided to use PowerShell for SharePoint.
I entered "Remove-SPWeb http://spdev/folder/" and pressed enter, but I got an error that this site has child sites and cannot be deleted.
So I decided to write a PowerShell script for removing:
1

2

3

4

5

6

7

8

9

10

11

12

13

14

15

16

17

18

19

20

21

22

23

24

25

26

27

function

RemoveSPWebRecursively

(

[

Microsoft

.

SharePoint

.

SPWeb

]

$web

)

Write-Debug

"Removing site ($($web.Url))..."

$subwebs

=

$web

.

GetSubwebsForCurrentUser

(

)

foreach

(

$subweb

in

$subwebs

)

RemoveSPWebRecursively

(

$subweb

)

$DebugPreference

=

"SilentlyContinue"

Remove-SPWeb

$web

-Confirm

:

$false

$DebugPreference

=

"Continue"

$DebugPreference

=

"SilentlyContinue"

$web

=

Get-SPWeb

"http://spdev/folder/"

$DebugPreference

=

"Continue"

RemoveSPWebRecursively

$web