Prepare to install Microsoft SharePoint 2016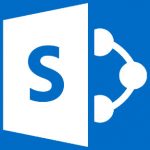 I'm preparing to install Microsoft SharePoint Server 2016 to machines in the VLAN without access to Internet. All the distibutives of SharePoint ask for prerequisites which must be downloaded and installed. Unfortunately, you should get them by yourself. If you have internet access, than it's not a problem. But if you don't have it?
In any case it's much better to have a local copy of prerequisites distributives. In the page https://www.itunity.com/article/automatically-download-sharepoint-server-2016-prerequisites-powershell-script-3164 I found a nice PowerShell script to download all the prerequisites. I found one error in it and fixed, that's why I publish it here. There was missed one variable.
To use this script, you should create 4 directories. The tree of directories should look like this.
C:\SharePointInstall

Misc
PrerequisiteInstaller
Windows_Server_2012_R2_Updates
# Download SharePoint 2016 Prerequisites
# 1.0
# 16 March 2016
#
# (c) Intellem, Inc. - DO NOT DISTRIBUTE WITHOUT PERMISSION.
# FOR DEMONSTRATION PURPOSES ONLY. USE AT YOUR OWN RISK.
# Please provide feedback to Dan Holme
# dan.holme@intelliem.com
#
# This script downloads SharePoint 2016 prerequisites that can be
# later installed by the SharePoint 2016 Prerequisite installer and
# by addiitonal prerequisite installation scripts.
#
# TESTED ON: Windows Server 2012 R2 
# Should work on Windows Server 2016
#
# VERSION HISTORY
# 1.0      THIS VERSION
#
# Based on a script by Craig Lussier (http://craiglussier.com) on TechNet
# http://gallery.technet.microsoft.com/office/DownloadInstall-SharePoint-e6df9eb8
# Updated for SharePoint Server 2016
#
# Run PowerShell as Administrator
#

# -------------------
# CONFIGURATION BLOCK

# Configure the folders to which updates and prerequisites are saved.
# These folders must already exist - the script does not create them.

# The top-level folder in the installation folder tree
$RootFolder = "C:\SharePointInstall"

# The folder for prerequisites installed before the Prerequisite Installer
# There are a number of updates to Windows Server 2012 R2 that must be installed
# before SharePoint Server 2016's Prerequisite Installer can be run
$Prereqs1Folder = "$RootFolder\SharePoint_Prerequisites\Windows_Server_2012_R2_Updates"

# The folder for prerequisites used by the Prerequisite Installer
$Prereqs2Folder = "$RootFolder\SharePoint_Prerequisites\PrerequisiteInstaller"


$Prereqs3Folder = "$RootFolder\SharePoint_Prerequisites\Misc"

# END CONFIGURATION BLOCK
# -----------------------

# ----------------------------------------------------------------
# Download details
# Do not change unless Microsoft changes the downloads themselves
# ----------------------------------------------------------------

# Specify download url's for SharePoint 2016 prerequisites
$Downloads = @{
            # Microsoft SQL Server 2012 Native Client 64-bit edition – ENU\x64\sqlncli.MSI - http://go.microsoft.com/fwlink/p/?LinkId=239568
            "https://download.microsoft.com/download/F/E/D/FEDB200F-DE2A-46D8-B661-D019DFE9D470/ENU/x64/sqlncli.msi" = "$Prereqs2Folder\sqlncli-2012.msi";
            # Microsoft ODBC Driver 11 for SQL Server http://go.microsoft.com/fwlink/?LinkId=618410
            "https://download.microsoft.com/download/5/7/2/57249A3A-19D6-4901-ACCE-80924ABEB267/1033/amd64/msodbcsql.msi" = "$Prereqs2Folder\msodbcsql.msi";
            # Microsoft Sync Framework Runtime v1.0 SP1 (x64) http://go.microsoft.com/fwlink/?LinkId=618411
            "https://download.microsoft.com/download/E/0/0/E0060D8F-2354-4871-9596-DC78538799CC/Synchronization.msi" = "$Prereqs2Folder\Synchronization.msi"; 
            # Windows Server App Fabric http://go.microsoft.com/fwlink/?LinkId=618412
            "https://download.microsoft.com/download/A/6/7/A678AB47-496B-4907-B3D4-0A2D280A13C0/WindowsServerAppFabricSetup_x64.exe" = "$Prereqs2Folder\WindowsServerAppFabricSetup_x64.exe"; 
            # Windows Identity Foundation (KB974405)
            "http://download.microsoft.com/download/D/7/2/D72FD747-69B6-40B7-875B-C2B40A6B2BDD/Windows6.1-KB974405-x64.msu" = "$Prereqs2Folder\Windows6.1-KB974405-x64.msu"; 
            # Microsoft Identity Extensions
            # http://go.microsoft.com/fwlink/?LinkID=252368
            "http://download.microsoft.com/download/0/1/D/01D06854-CA0C-46F1-ADBA-EBF86010DCC6/rtm/MicrosoftIdentityExtensions-64.msi" = "$Prereqs2Folder\MicrosoftIdentityExtensions-64.msi";
            # Microsoft Information Protection and Control Client http://go.microsoft.com/fwlink/?LinkID=544913
            # MSI version (does not satisfy Prerequisite Installer): 
            #     http://go.microsoft.com/fwlink/?LinkId=320724
            #     https://download.microsoft.com/download/9/1/D/91DA8796-BE1D-46AF-8489-663AB7811517/setup_msipc_x64.msi
            "http://download.microsoft.com/download/3/C/F/3CF781F5-7D29-4035-9265-C34FF2369FA2/setup_msipc_x64.exe" = "$Prereqs2Folder\setup_msipc_x64.exe";
            # Microsoft WCF Data Services 5.6 required for SharePoint 2013 SP1 http://go.microsoft.com/fwlink/?LinkId=320724
            "https://download.microsoft.com/download/1/C/A/1CAA41C7-88B9-42D6-9E11-3C655656DAB1/WcfDataServices.exe" = "$Prereqs2Folder\WcfDataServices56.exe"; 
            # .NET Framework 4.6 Offline Installer http://go.microsoft.com/fwlink/?LinkId=618401
            "https://download.microsoft.com/download/C/3/A/C3A5200B-D33C-47E9-9D70-2F7C65DAAD94/NDP46-KB3045557-x86-x64-AllOS-ENU.exe" = "$Prereqs2Folder\NDP46-KB3045557-x86-x64-AllOS-ENU.exe";
            # Cumulative Update Package 7 for AppFabric 1.1 for Windows Server https://support.microsoft.com/en-us/kb/3092423
            "https://download.microsoft.com/download/F/1/0/F1093AF6-E797-4CA8-A9F6-FC50024B385C/AppFabric-KB3092423-x64-ENU.exe" = "$Prereqs2Folder\AppFabric-KB3092423-x64-ENU.exe";
            # Visual C++ Redistributable for Visual Studio 2012 Update 4 http://go.microsoft.com/fwlink/?LinkId=327788
            "https://download.microsoft.com/download/1/6/B/16B06F60-3B20-4FF2-B699-5E9B7962F9AE/VSU_4/vcredist_x64.exe" = "$Prereqs2Folder\vcredist_x64.exe";
            # Visual C++ Redistributable for Visual Studio 2015 http://go.microsoft.com/fwlink/?LinkId=623013
            "http://download.microsoft.com/download/9/3/F/93FCF1E7-E6A4-478B-96E7-D4B285925B00/vc_redist.x64.exe" = "$Prereqs2Folder\vc_redist.x64.exe"



            # Silverlight http://go.microsoft.com/fwlink/p/?LinkId=166506
            "http://silverlight.dlservice.microsoft.com/download/F/8/C/F8C0EACB-92D0-4722-9B18-965DD2A681E9/30514.00/Silverlight_x64.exe" = "$Prereqs3Folder\Silverlight_x64.exe";
            # Exchange Web Services Managed API, version 1.2 http://go.microsoft.com/fwlink/p/?linkid=238668
            "https://download.microsoft.com/download/7/6/1/7614E07E-BDB8-45DD-B598-952979E4DA29/EwsManagedApi.msi" = "$Prereqs3Folder\EwsManagedApi.msi";
            # Update for Windows 8.1 for x64-based Systems (KB2919442) https://www.microsoft.com/en-us/download/details.aspx?id=42162
            # a prerequisite for the Windows Server 2012 R2 Update
            "https://download.microsoft.com/download/C/F/8/CF821C31-38C7-4C5C-89BB-B283059269AF/Windows8.1-KB2919442-x64.msu" = "$Prereqs1Folder\Windows8.1-KB2919442-x64.msu";
            # Windows Server 2012 R2 Update (KB2919355) https://support.microsoft.com/en-us/kb/2919355
            # Windows Server 2012 R2 clearcompressionflag.exe
            "https://download.microsoft.com/download/2/5/6/256CCCFB-5341-4A8D-A277-8A81B21A1E35/clearcompressionflag.exe" = "$Prereqs1Folder\clearcompressionflag.exe";
            # Windows Server 2012 R2 Windows8.1-KB2919355-x64.msu 
            "https://download.microsoft.com/download/2/5/6/256CCCFB-5341-4A8D-A277-8A81B21A1E35/Windows8.1-KB2919355-x64.msu" = "$Prereqs1Folder\Windows8.1-KB2919355-x64.msu";
            # Windows Server 2012 R2 Windows8.1-KB2932046-x64.msu
            "https://download.microsoft.com/download/2/5/6/256CCCFB-5341-4A8D-A277-8A81B21A1E35/Windows8.1-KB2932046-x64.msu" = "$Prereqs1Folder\Windows8.1-KB2932046-x64.msu";
            # Windows Server 2012 R2 Windows8.1-KB2934018-x64.msu
            "https://download.microsoft.com/download/2/5/6/256CCCFB-5341-4A8D-A277-8A81B21A1E35/Windows8.1-KB2934018-x64.msu" = "$Prereqs1Folder\Windows8.1-KB2934018-x64.msu";
            # Windows Server 2012 R2 Windows8.1-KB2937592-x64.msu
            "https://download.microsoft.com/download/2/5/6/256CCCFB-5341-4A8D-A277-8A81B21A1E35/Windows8.1-KB2937592-x64.msu" = "$Prereqs1Folder\Windows8.1-KB2937592-x64.msu";
            # Windows Server 2012 R2 Windows8.1-KB2938439-x64.msu
            "https://download.microsoft.com/download/2/5/6/256CCCFB-5341-4A8D-A277-8A81B21A1E35/Windows8.1-KB2938439-x64.msu" = "$Prereqs1Folder\Windows8.1-KB2938439-x64.msu";
            # Windows Server 2012 R2 Windows8.1-KB2959977-x64.msu
            "https://download.microsoft.com/download/2/5/6/256CCCFB-5341-4A8D-A277-8A81B21A1E35/Windows8.1-KB2959977-x64.msu" = "$Prereqs1Folder\Windows8.1-KB2959977-x64.msu";
            } 


# Import Required Modules: BITS is used for file transfer
Import-Module BitsTransfer 

function DownloadFiles() 
{ 

    Write-Host ""
    Write-Host "====================================================================="
    Write-Host "             Downloading SharePoint 2016 Prerequisites" 
    Write-Host "====================================================================="
     
    $ReturnCode = 0 
 
    $Downloads.GetEnumerator() | ForEach { 
        $DownloadURL = $_.get_key()
        $Filespec = $_.get_value()
        # Get the file name based on the portion of the file path after the last slash 
        $FilePath = Split-Path $Filespec
        $FileName = Split-Path $Filespec -Leaf
        Write-Host "DOWNLOADING: $FileName"
        Write-Host "       FROM: $DownloadURL"
        Write-Host "         TO: $FilePath"
        
        Try 
        { 
            # Check if file already exists 
            If (!(Test-Path "$Filespec")) 
            { 
                # Begin download 
                Start-BitsTransfer -Source $DownloadURL -Destination "$Filespec" -DisplayName "Downloading `'$FileName`' to $FilePath" -Priority High -Description "From $DownloadURL..." -ErrorVariable err 
                If ($err) {Throw ""} 
                Write-Host "     STATUS: Downloaded"
                Write-Host
            } 
            Else 
            { 
                Write-Host "     STATUS: Already exists. Skipping." 
                Write-Host
            } 
        } 
        Catch 
        { 
            $ReturnCode = -1
            Write-Warning " AN ERROR OCCURRED DOWNLOADING `'$FileName`'" 
            Write-Error   $_
            Break 
        } 

    } 
    return $ReturnCode 
} 

$rc = DownloadFiles 

if($rc -ne -1)
{
    Write-Host ""
    Write-Host "DOWNLOADS ARE COMPLETE."
}

Yandex.RTB R-A-454402-1