Move user profile folders to another drive in Windows 10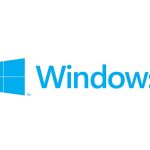 I prefer not to store operation system Windows 10 and my files on the same drive. When I have to reinstall Windows and loose data on system drive, I will not remove my files if they are on another drive. That is why I recommend to store your files on the second drive.
To change location of your user profile, for example, Pictures, you should:
1. Open your user profile directory. You can use desktop shortcut for it or open in explorer C:\Users\your_name\.
2. Right click on the folder "Pictures" or any other one and choose "Properties",
3. In the opened window choose the tab "Location", press "Move" (Fig.1), insert a new destination and press "Select folder" button.  Then press Ok or Apply to confirm the action.
This operation is also useful if you have a small sized SSD for Windows and you want to store your data at the second drive.
Yandex.RTB R-A-454402-1